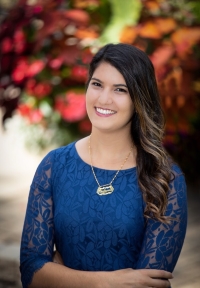 Greetings! I am a member of the Greater Northwest Indiana Realtors Association, the Indiana Association of Realtors, and the National Association of Realtors. I grew up in Northwest Indiana and I truly appreciate and enjoy living and working in this wonderful area. I have a B.S. from Ball State University in Elementary Education and I'm currently a high ability teacher in the Crown Point School Corporation. I absolutely love teaching and guiding young people to become both knowledgeable and active members of our growing community! Seeing smiles on my student's faces when they enjoy learning or have those "a-ha" moments is what I strive for. In a similar vein, I can't wait to share my real estate knowledge with you so that you can make the best decisions that will ultimately lead to your ideal outcome(s); whether you're buying your dream home or selling a property
I would love the opportunity to assist you on your real estate journey. As a recent home buyer, I understand the hesitation, concerns, and feelings that you may experience. A couple of the most important aspects of making these major life-changing decisions are 1) to do your research and be properly informed and 2) to find the right balance between patience and acting swiftly to achieve your desired goal. With that said, please don't hesitate to reach out to me so that we can make your dreams a reality!
Feel free to call me at 219-742-0715 or email me at sumaiyah@nwirealestate.com at your convenience.